Revival Roofing & Restoration is a trustworthy and reliable roofing contractor serving the greater New Orleans area and surrounding parishes.
Reliable New Orleans Roofing & Restoration Company
Revival Roofing & Restoration is an honest roofing company based in Harvey and New Orleans, Louisiana, servicing all of our surrounding parishes. We take pride in all aspects of our work, from answering that initial phone call with a smile, to showing up exactly when we say we're going to show up, we're constantly told that our communication, workmanship, and drive to exceed (expectations) are on a level that isn't often found in today's modern business society.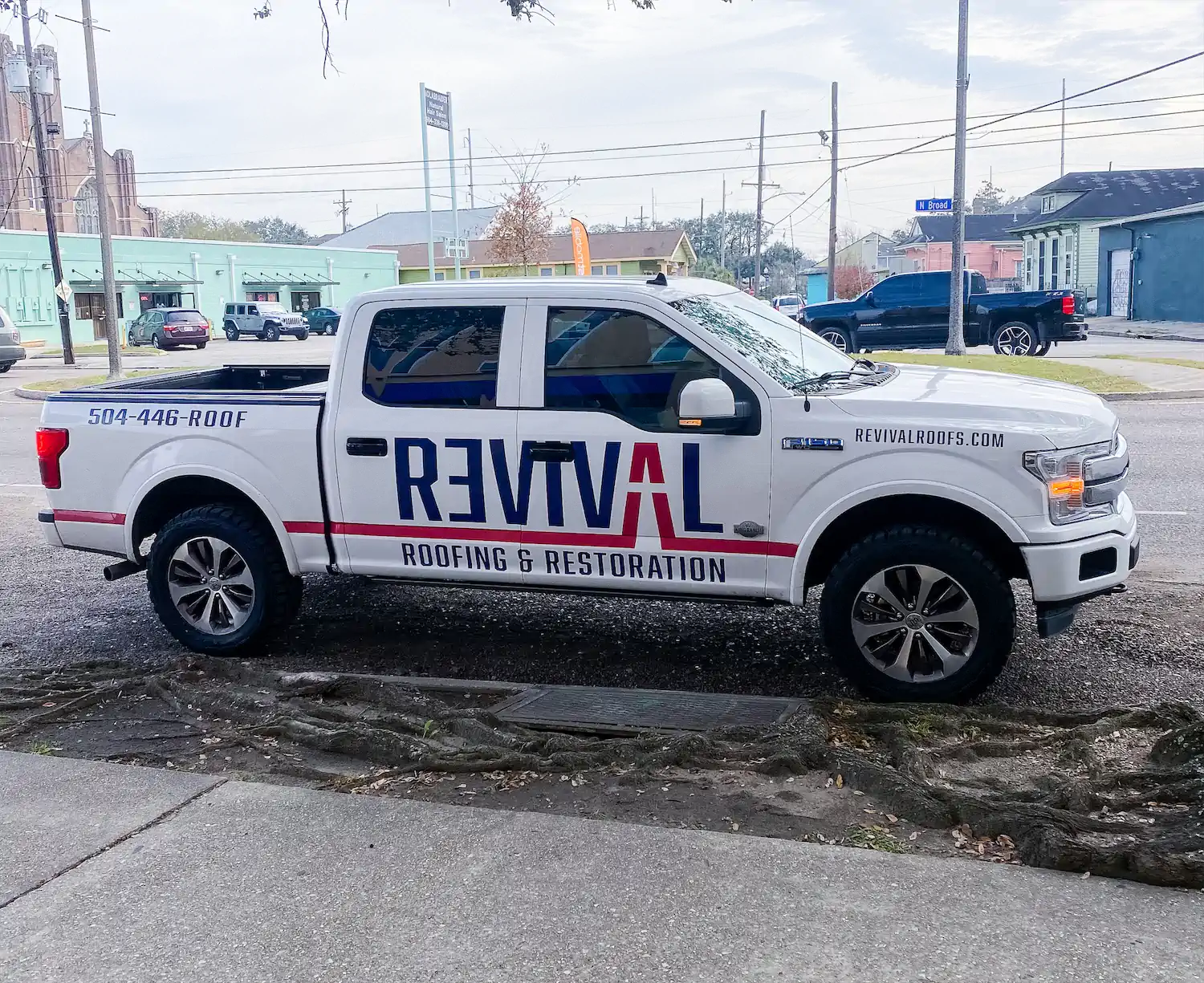 Schedule Your Free Roof Inspection
Yes, you can schedule your free onsite roof inspection online today. You'll be able to choose a convenient date and time and one of our team members will meet you at your property.
Our Three Foundational Principles
We believe in providing a simple and clear solution to roof repair and roof replacement needs. We believe in clear and transparent pricing without any hidden fees. We believe in only providing the highest-quality materials and customer service, backed by warranty options you can trust.
5-STAR New Orleans Roofing Contractor
Superior Roofing Services and Customer Care
What truly sets Revival Roofing & Restoration apart is our customer service and attention-to-detail. We prioritize communication, offer competitive prices, and have project supervision you won't find elsewhere. We're redefining the roof buying process for South Louisiana. Come see how we are doing it!
Roofing Credentials & Certifications
Choosing a roofing contractor without the right credentials is risky, stressful, and can cost you thousands of dollars.
You can't afford to ignore the benefits and protection you'll receive when you work with a roofing company that has the right certifications from legitimate manufacturers.
Browse Our Roofing Resources