Revival Roofing specializes in roof related insurance claims assistance. From accident or weather-related storm damage to new roof replacement, our team will be your advocate through the entire insurance process.
Accident and Storm Damage Roof Insurance Claims
Hail, wind and storm damage is considered an insurance loss on your homeowner's policy.
Most insurance companies will pay the entire cost, less your deductible, for replacing the roof if it is damaged. The claim is also considered a natural disaster and does not count against you for future rate increases.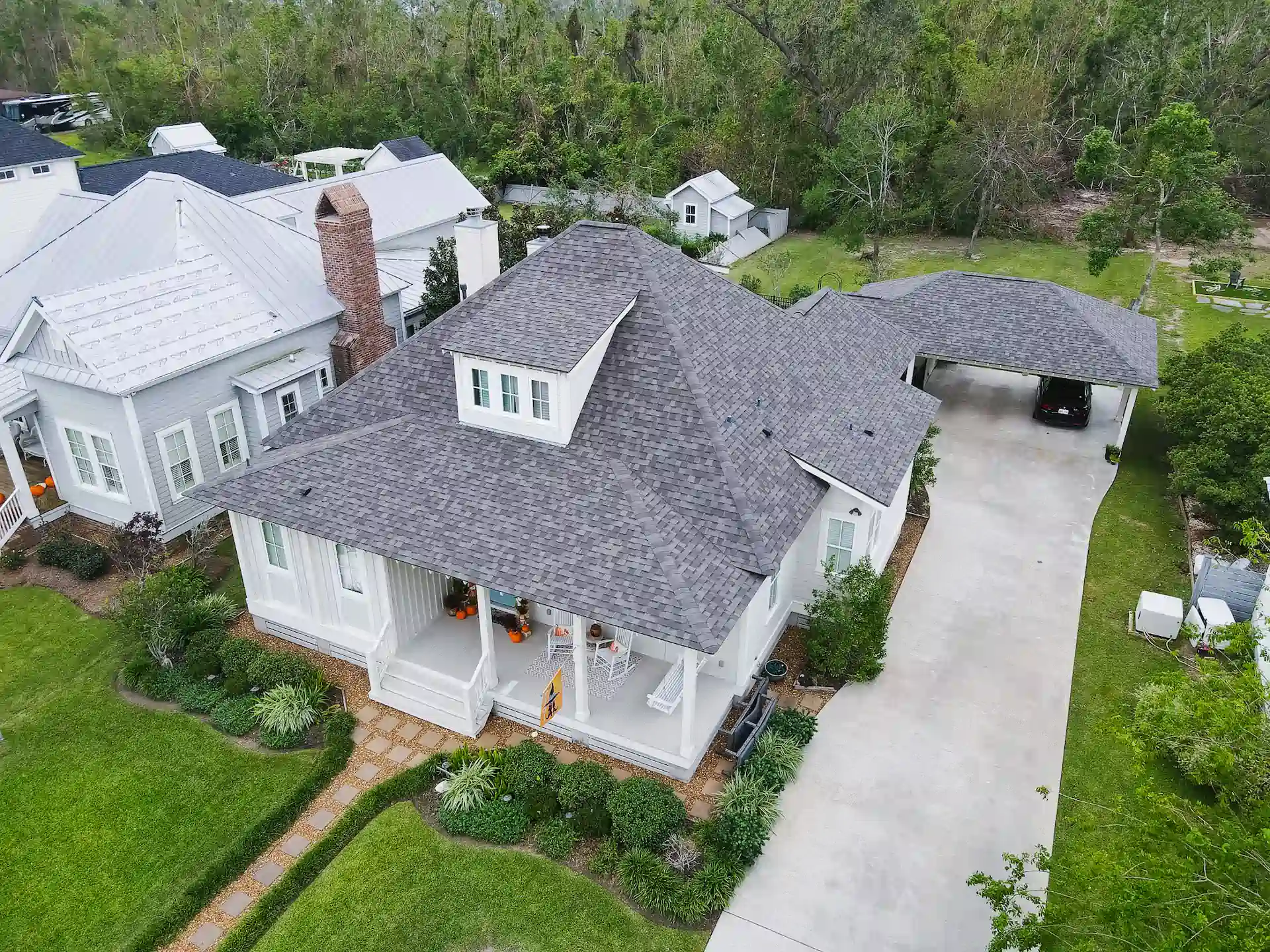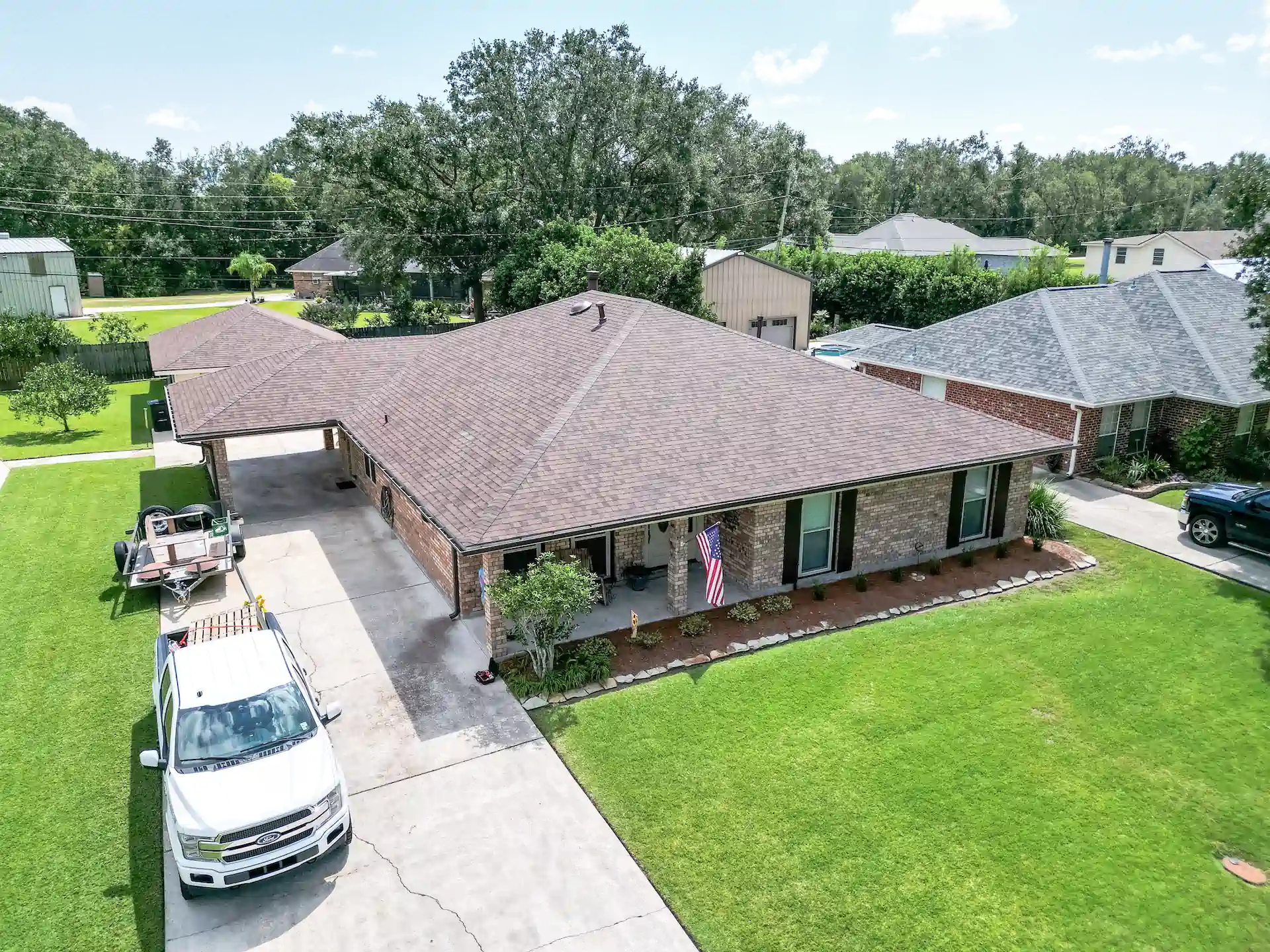 Do You Need Your Roof Replaced?
Revival Roofing is the premier roofing contractor and new roof installation specialist in the greater New Orleans area.
A new roof may be necessary if your roof is severely damaged, frequently in need of repairs, or outside of its warranty. At Revival Roofing, our goal is to make sure your roof protects your home and your family. Sometimes this means a roof repair is not sufficient.
We'll work with your insurance company on your behalf.
You Deserve An Advocate
When you think you may have a valid roof insurance claim, it's important that you have a knowledgeable New Orleans roofing contractor that can be an advocate for you with your homeowners insurance adjuster through the whole process.
Our involvement prevents you from getting stuck with a settlement that won't cover your costs, or even worse, getting denied. We will help you deal with your insurance company and meet with your insurance adjuster if requested.
Upgrades and Incentives
We typically offer valuable upgrade incentives that you may be eligible to receive. And these incentives can benefit you and your insurance company.
An example of an upgrade incentive would be a no-cost shingle quality upgrade.
Zero-Out of Pocket Expenses
With Revival Roofing in New Orleans, you will pay zero out-of-pocket expense other than your insurance deductible. We agree to accept what your insurance company will pay for the claim, including your deductible, and ensure the highest quality repair or replacement.
Contact us today and talk to one of our roofing experts.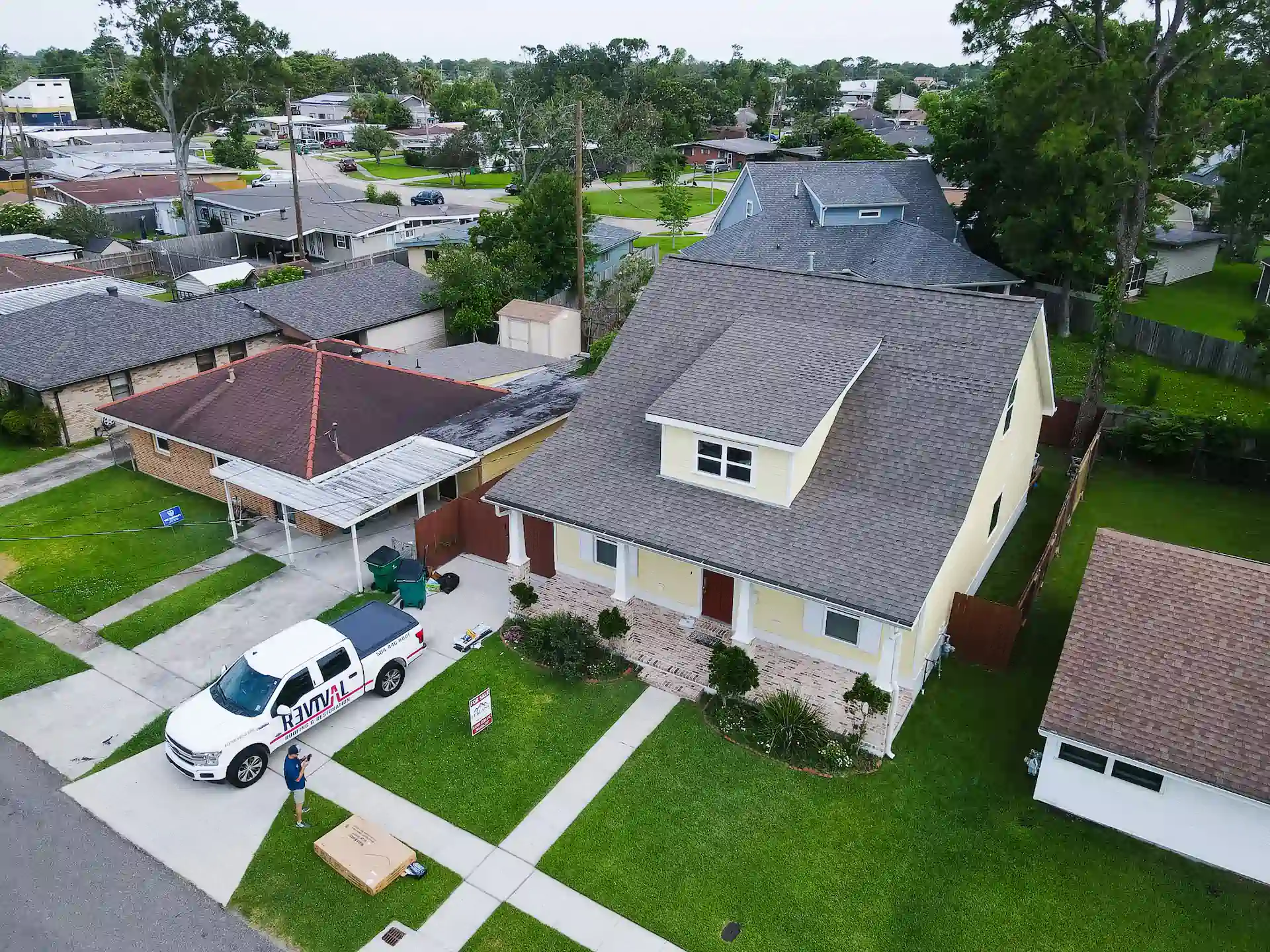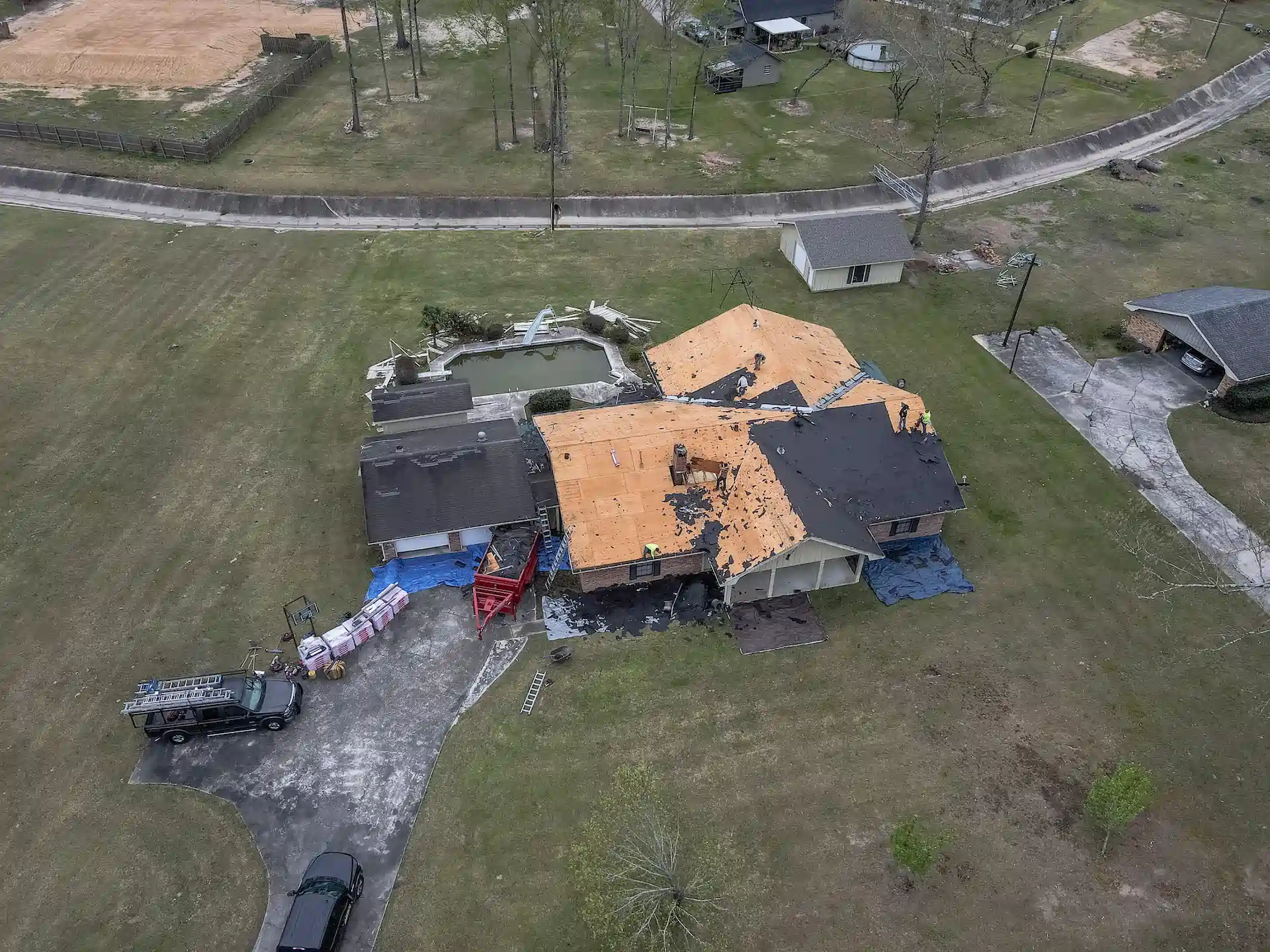 Our Roofing Insurance Claims Process
1. Schedule An Inspection
One of our project managers will come out to your property and conduct a thorough inspection. We will document the damage, run diagnostics, tests, and take plenty of photographs and video so that you can build a solid case for the proper repairs (or roof replacement if applicable) needed.
2. Emergency / Temporary Repairs
We will make any emergency or temporary repairs to your home, if needed, in order to protect from further damage. It is the responsibility of the homeowner to do this, but you should save the receipts which can be turned in for reimbursement from your insurance company, later.
3. Contact Insurance Company
Once you receive a document estimate, you should contact your insurance company. Let us know when the adjuster is scheduled to come inspect your property. We will meet with you and the adjuster to be an advocate for you and to answer questions and point out any areas of damage and concern.
4. Finalize the Estimate
We will review the adjusters scope of work and ensure all damage is fairly evaluated and reported accurately. Then, we will match our estimate and contract to the work specified in the insurance adjusters report, including any supplements that may need to be added if the insurance adjuster missed something.
5. Approve the Job
Once everything has been agreed to with the insurance company, you can sign the contract and approve the work to be completed. On your behalf, we will fax or overnight a signed copy of the contract for the job to your insurance company. Next, we will schedule a start date for your repairs / replacement.
6. Payments & Paperwork
If you have a mortgage on the property, the insurance settlement check will be made out to you and the mortgage lender. This is done to ensure the necessary repairs are made to the property. We provide our FedEx account number for you to overnight the check to the mortgage company for endorsement.
Browse Our Roofing Insurance Claims FAQ's
Which Roof is Right for You?
Every home is different and requires its own unique roofing system. We offer a large variety of roofing materials, styles, and colors including asphalt, fiberglass, woodshake, slate, metal and more. We'll help you choose the best roof for your home and budget.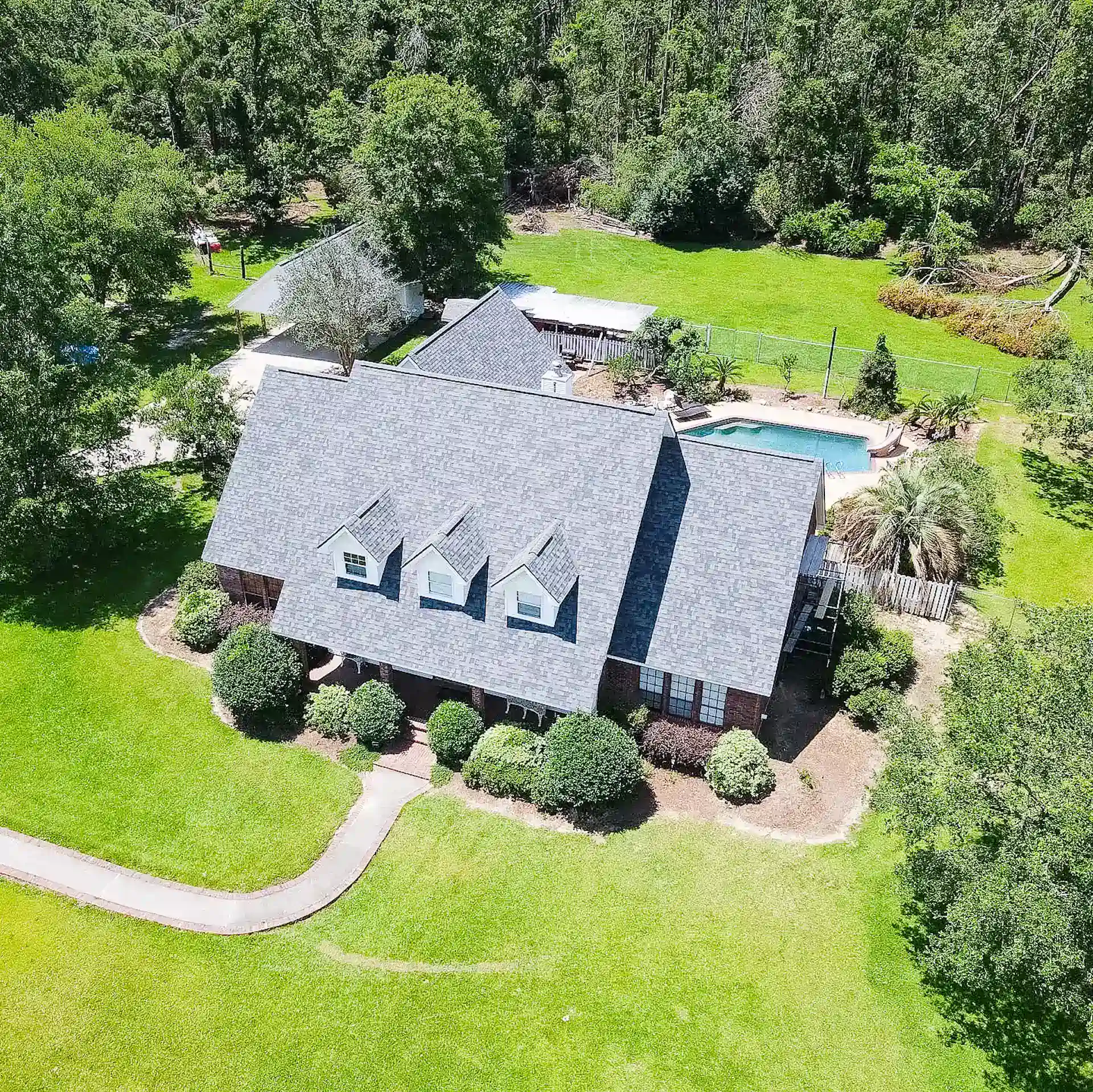 Replacing Your Roof is a Smart Investment in Your Home.
A home is one of the single largest investment you'll make. A complete roofing system from Revival Roofing is the best way to protect your home and preserve its value. Our local New Orleans roofing team will design and build a completely integrated roofing system with the highest quality materials – all installed with professional care and workmanship.
A Complete Quality Roofing System
Your roof is too important to trust to anyone other than the professional roofing contractors at Revival Roofing. We offer you a wide array of roof replacement options and will design and install a complete roofing system that delivers lasting performance and value.
From the shingles to the decking, our project managers will perform a thorough inspection of your entire roofing system.
Most Common Types of Repairs You May Need Are:
Schedule Your Free Roof Inspection
Yes, you can schedule your free onsite roof inspection online today. You'll be able to choose a convenient date and time and one of our team members will meet you at your property.
Why should you choose us for your Roofing Insurance Claim project?
Choosing the right roofing contractor is very important. For this reason, we don't take this responsibility lightly.
Free Estimate & Consultation
Let's schedule Your onsite Insurance Claim estimate
Use this form to schedule your roof repair consultation and estimate. One of our project managers will meet with you onsite at your home to take a look at your roof and provide you with a fair and affordable roof repair estimate.